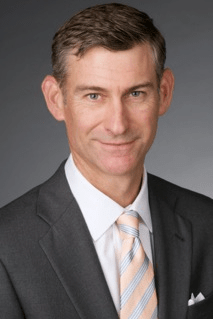 David L. Costello, Executive Director
David Costello brings more than 20 years of experience in business development, government affairs, public relations and association management experience to his work as Executive Director of the Warrior Protection and Readiness Coaltion. David is a strategic business leader with a demonstrable track record of successful corporate and product positioning, market development, crisis communications, product creation and team building. He is known as a creative leader who drives a culture of excellence and customer satisfaction. David has hard-won expertise at devising and delivering successful business strategies that lead to long term, profitable results. In addition, David has been a registered Federal lobbyist for the past 10 years, with a primary focus on advocacy on behalf of U.S. manufacturing companies.
In 2009, David co-founded the Warrior Protection and Readiness Coalition (WPRC) www.warriorprotection.net, a not-for-profit 501(c)(6) organization. David grew the WPRC from original concept to a robust membership consisting of more than 34 leading companies in the organizational clothing and personal protective equipment space. David has led the effort to educate Congress on the need for sustained, base budget funding for the critical clothing and equipment that protects America's men and women in uniform

. Through his advocacy efforts, the WPRC has successfully achieved supporting congressional language in the Fiscal Year 2010, 2011, 2012 and 2013 National Defense Authorization Acts and has led the WPRC to being recognized within the Pentagon as the association that represents the warfighter equipment industry.
Prior to founding the WPRC, David had co-founded the GEN III Coalition, an American textile industry advocacy organization. The GEN III Coalition had a primary objective of ensuring full funding for the Army's new Extended Cold Weather Clothing System-Generation III. This industry advocacy effort resulted in the complete funding of $1.2 billion towards the fulfillment of the 5-year GEN III contract, an advocacy effort that has had a tremendously positive impact on the combat efficacy of the deployed soldier as well as on the health of the U.S. textile industry.
David interacts regularly with key administrative and legislative offices for Appropriations, Armed Services, Small Business and Homeland Security Committees and has long-standing relationships with program managers at military development labs across the country.